Authentic Wood Fire Pizzas in Northeastern Wisconsin
"Wild Fire Pizza" is a mobile, wood-fired pizza oven that bakes on site. We specialize in hand crafted, authentic Neapolitan style pizzas.
Our pizza is made with our home-made dough, fresh tomatoes and mozzarella, local seasonal produce, "no additives-just like they did in the old country". The dough gives the pizza an amazing chewy and crisp crust – the foundation of a great pizza! We cater events and special occasions (large and small) - within 100 miles of the Manitowoc, Two Rivers area.
Menu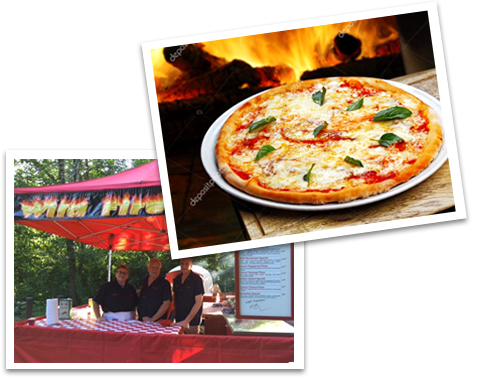 Saturdays we will be at Farmers Market.
Contact us to cater your event!
We are at Sub Fest July 8th and 9th
Parallel 44 Wine Fest on July 29th
Contact us to cater your event!
Sputnik Fest September 9th
Ethnic Fest September 16th